We all know that
vape squonk kits
are widely welcomed by vapers for its high capacity and remarkable flavor production. Nevertheless, we're always faced with the fact that the kits on the market can't meet our needs. So sometimes we can just DIY. This time I'm gonna share such a kit.
Firstly let's look at the
Dovpo Topside Dual Mod
. It is an updated rendition crafted in collaboration with The Vapor Chronicles, presenting a polished dual 18650 platform while maintaining the innovative top-fill squonk designs and upgraded power chipset! Renowned for its high-quality construction with intricate levels of craftsmanship, the DOVPO Vape Topside Dual 200W utilizes a combination of Zinc Alloy and Aluminum Alloy construction to create an ergonomic form factor that fits dual 18650 batteries (sold separately) and the signature 10mL squonk bottles.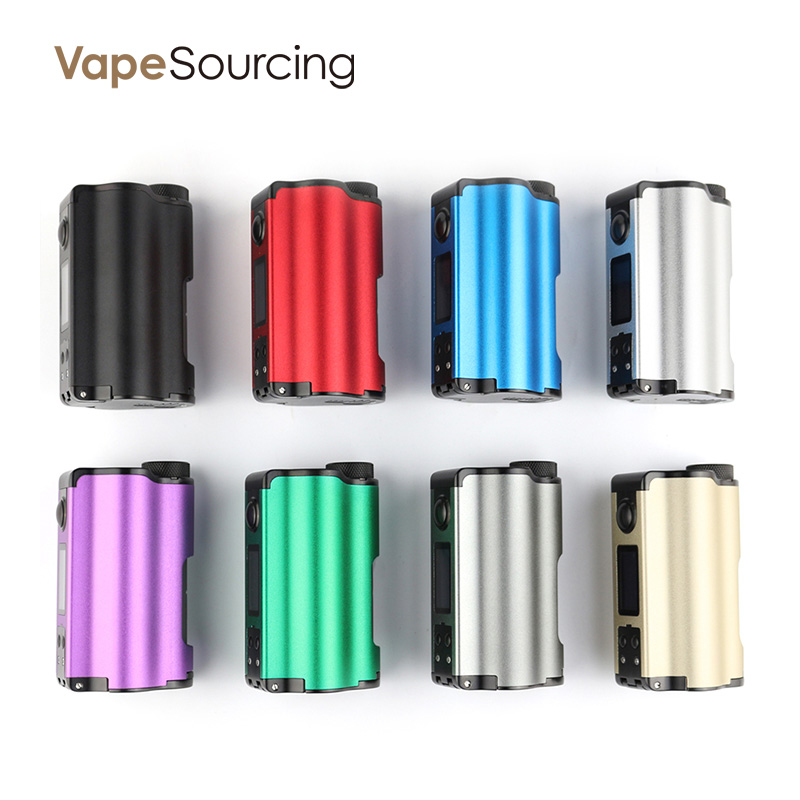 The new intelligent chipset has a new maximum output of 200W and 12 Volts, featuring a minimum atomizer resistance of 0.08ohm to power a full range of squonk RDAs in the market. Within the unit, the squonk bottle can be filled from the top, after unscrewing a knurled and threaded top cap. The squonking action on the Topside Dual Box Mod is found the opposite of the firing button and display face allowing for a high-level vape experience. The leak-resistant 510 base is useful that it will not allow juice within the internals. Furthermore, the 510 base is gold-plated and spring-loaded for the best possible conductivity.
Then is the
Widowmaker Vape
RDA. It is the latest piece collaborated by Vandy Vape and the famous YouTube reviewer "El Mono Vapeador". The most striking innovation is the interchangeable airflow rings and top cap/drip tips. You get 3 different airflow rings and 2 different top cap/drip tip assemblies and you can combine them in 6 different ways to suit your vaping style. The first airflow ring has the "dotted" airflow inlet holes – similar to the Digiflavor Drop Solo.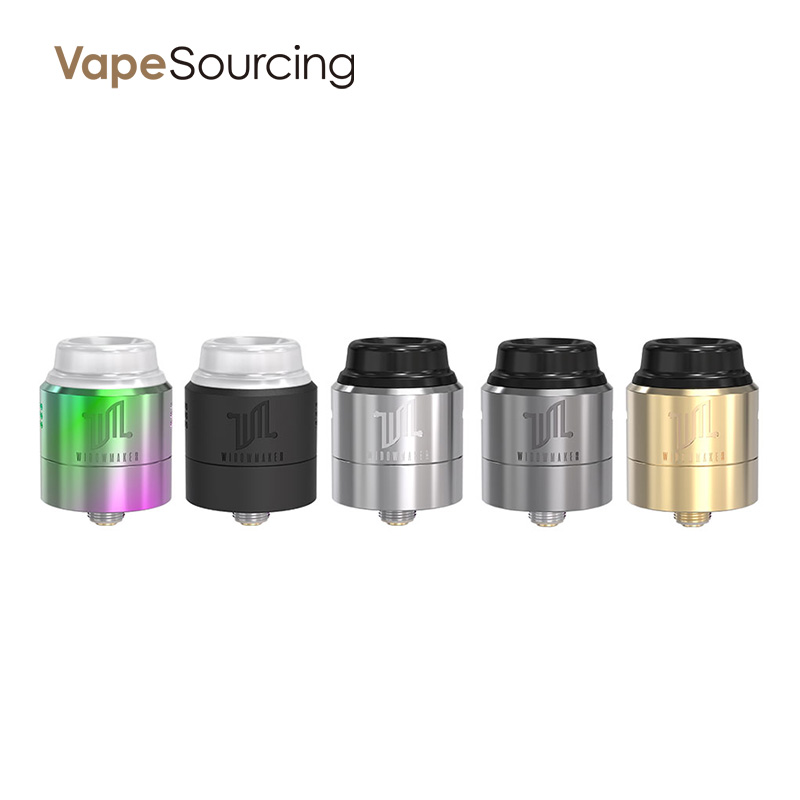 On the other two airflow rings, there is either a large circular airflow inlet or a slot type inlet. Again you can always turn the ring to adjust the airflow in any of the configurations. As the airflow inlets are above the deck this should minimize the possibility of e-liquid leaking out of the inlets. The deck has 4 posts and clamp screws and can be used in a single or dual coil configuration. In my opinion, it is a perfect match for the Dovpo Topside Dual.